Board of Directors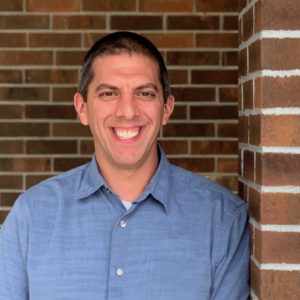 Craig R. Hansen
Co-Founder, President and Chief Executive Officer
Craig brings over 20 years of business management experience, having led a range of operations from finance, marketing, technical services, and program management. Currently, he is the Director of the Project Management Office at Aspen Technology, leading complex projects to success. Craig and his wife Leanne have lived in Pepperell for over 15 years and have two boys. He serves his community as chair of the School Committee, is on the board for Pepperell Youth Soccer and Cub Scout Pack 1455, is on the High School Building Committee, and previously served on the board for Oxbow Schoolhouse.

Amanda Huntington
Co-Founder and Chief Operations Officer
Amanda has over 4 years of experience running community education and recreation programs with 19 years combined community outreach. She is currently Director of Community Education and Child Enrichment at the Peter Twomey Youth Center a subsidiary of Groton Dunstable Regional School District, serves the community as Vice President on the Board for Pepperell Youth Softball, active member of Pepperell Business Association, Pepperell Youth Soccer Coach, and grant writer for Pepperell Community Arts.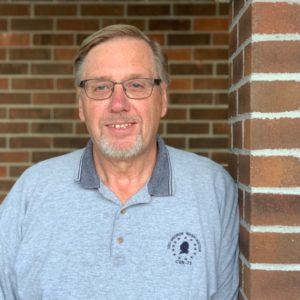 Steve Temple
Chief Financial Officer, Treasurer
Steve is a founder, Executive Board Member and Secretary of Pepperell Community Arts (PCA). Involved in supporting STEM Education as volunteer with the Lemelson-MIT Program providing grants and mentoring to High School InvenTeams throughout the US. Prior to retiring in 2015, was Raytheon Vice President of Integrated Operations leading a 1000 person organization responsible for worldwide Operations including Facilities, Manufacturing, Quality, Mission Assurance and Environmental Health and Safety in the US and 80 Countries. Undergraduate and Graduate Degrees in Electrical Engineering from Cornell University.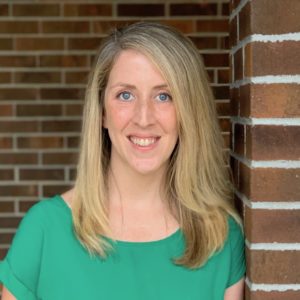 Christina Dixon
Secretary
Christina has been a Visual Arts Teacher in the Lowell Public Schools since 2004. She received her undergraduate degree from Providence College and Master of Education from Cambridge College. She also serves on the Board of Directors for the Joseph Middlemiss Big Heart Foundation. She moved to Pepperell in 2017 with her husband and two children. She was immediately impressed with the sense of community and is excited to be a part of The Fitzpatrick Collaborative.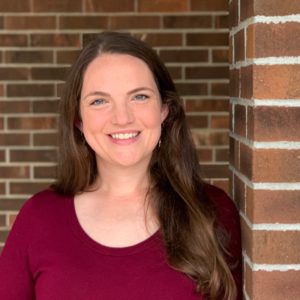 Kimberly Casey
Director of Community Events
Kim has lived in Pepperell for the past decade. A mom of three boys (with another on the way!), she is typically found on the sidelines of whatever sport is in season. During her time as a visiting nurse, she came to appreciate how special our community and its members truly are. Kim is excited to see "Peter Fitz" continue as a town institution, where all community members, who may have only ever briefly crossed paths otherwise, can collaborate, learn and have fun.

Advisory Board
"It takes a village." We rely heavily on volunteers to help fulfill our mission, from ideas to execution and everything in-between. Our advisory board consists of community members who provide regular support to The Fitzpatrick Collaborative.
Sue Boswell
President, Friends of Pepperell
Sue has lived in Pepperell since 1998 and has two teenage children. In 2007 she founded, and is currently President of, Friends of Pepperell, a local non-profit with a goal of improving and expanding recreational spaces and offerings in town. Sue holds an undergraduate business degree and a master's in education.

Sarah Cortese
Member At-Large
Sarah lives in Pepperell and has a bachelor's degree in Fine Arts and is working towards a second Bachelor's degree in Biology. Sarah previously taught art to inner city kids who can't express themselves through verbal communication. She is a firm believer a village can teach a child more than one person single handily, and a community can change when we work together. She is "super excited" to be involved and bring after school programs, tutoring, arts, sports, a community garden, summer programs, and more to Peter Fitz so families don't have to travel outside our community.

Amie Lake
Preschool Educational Consultant
In addition to her many years of experience as a preschool teacher, Amie also brings her community involvement experience as a Pepperell Softball board member and Pepperell Softball Coach.


Joe LoBuono
Facilities Consultant
Joe is currently Director of Operations and Maintenance for Fitchburg State University. He is on the Board of Directors for Pepperell Community Arts and coaches youth soccer. He holds a BS in Facilities & Plant Engineering from Mass Maritime Academy.

Charles H. Detwiller, III
Real Estate Consultant
Charles has been active in the commercial estate brokerage business, advising clients in the suburban Boston market, for 40 years. Tenant representation is a specialty. Past President, New England Chapter, Society Industrial and Office Realtors, Member since 1978 – Knox Trail Council, Boy Scouts of America Executive Board, Chairman Properties 35 years.